Able ARTS Work (formerly known as Arts & Services for Disabled, Inc.) would like to thank the members of our Patron Society who have continued to support Able ARTS Work's mission, vision and growth.  The Patron Society honors members of the Able ARTS Work family who have a total lifetime of giving of $1200 or more towards our organization.
The purpose of the Patron Society is to give Able ARTS Work the financial ability to step in with creative solutions to provide the love, learning opportunities and life options that our students need.  Along with our hopes of growing the long-standing weekday programs we have been running for 33 years, we have also been working to expand our outreach programs such as Art on the Move, Mobile Arts Program, Accessible Arts Workshop, Creative Health and Wellness Clinic and exhibits and galleries to increase awareness and become a greater resource to our community. 
Some immediate goals which gifts from current and new members of the Patron Society will contribute to are:
Building a source of revenue to be used for R&D, allowing Able ARTS Work to get new programs off the ground
Funding high-priority initiatives such as offering financial support to low-income families so their children can attend the Creative Health and Wellness Clinic
Improving and enhancing Able ARTS Work services that require a special effort to raise capital funds outside of normal budgets
Raising funds required as an up-front investment to accept an offer from CalTRANS to donate a van to expand our transportation fleet and allow access to more members of our community
To find out more about becoming a member of the Patron Society, please contact Megan Christensen, at (562) 982-0249 or via email at mchristensen@ableartswork.org.
Patron Society Giving Levels
The Patrons of Able ARTS Work (formerly known as Arts & Services for Disabled, Inc.) provide crucial financial support for operations and key special needs, which will enable the significant expansion of Able ARTS Work services and growth toward future goals. 
Eternity Patron - $100,000+
Diamond Patron - $75,000-$99,999
Ruby Patron - $50,000-$74,999
Sapphire Patron - $40,000-$49,999
Emerald Patron - $30,000-$39,999
Pearl Patron - $20,000-$29,999
Platinum Patron - $15,000-$19,999
Gold Patron - $10,000-$14,999
Silver Patron - $5,000-$9,999
Bronze Patron - $2,500-$4,999
Patron - -$1,200-$2,499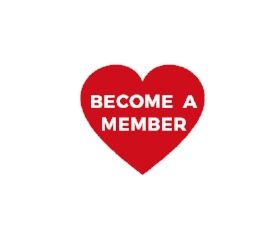 ---
Patron Society Members
Platinum

Jill Atterbury & Carroll Delzer
Judith & Allen Mellow
Linda Wallace & Joan Hanks

Gold

Barbara & Robert Draper
Keesal, Young & Logan

Silver

John and Helen Apostle Foundation
Alkisti Deneff
Anonymous
The Grainger Foundation
Great American Specialty Human Services
Kellogg Supply Company
Don Knabe, Supervisor, Fourth District, County of Los Angeles
Paul's Place Restaurants
Lillian Romero-Gomez/Baker, Romero & Associates
Machelle Thompson/Keen Home Care
Betty & Cliff Yost

Bronze

Paige Fingerhut Charnick & Jason Charnick/Beach Equities
The Found Theatre
Mary Giese
Pat & Kent Graham
Vicki & David Marks
Humberto Martinez/Farmers & Merchants Bank
NAMM Foundation
Onisko & Scholz, Certified Public Accountants
The Parral Family
Dorothy & Dean Richards
Katherine Richards
Sindee M Smolowitz & Margaret Eaton
Jeanie & Mike Stone
Tredway, Lumsdaine & Doyle, LLP Lawyers
Paul Velasco

Patron

Anonymous
Steve "Bogie" Bogoyevac
Deborah Fabricant & Clifford Corman
Steve Eperthener
Linda & Tony Fern
Bernice Flatebo
Janine Poletti
Steve Goldstein / Payroll Management Solutions, Inc.
Joan & Bob Hansen / Core Proposal
Elena & Dave A. Haub
Sue Karolak
Carol & William McConnell
Carolyn & Neal Robb
Tara & Robert Shepard
Whitney Young Children's Foundation