Staff | Board | Advisory
Board of Directors:
Steve Goldstein - Board Chair
President
Payroll Management Solutions, Inc.

Sebastian Igreti - Vice-Chair
President
TechMD

Linda Wallace - MBA, CLU, ChFC, RN Board - Treasurer
Owner
Linda L. Wallace Financial & Insurance Solutions

Deborah Fabricant - Secretary
Of Council
Boutwell Fay

Helen G. Dolas, MS, MT-BC - ex officio
Founder and Chief Executive Officer
Able Arts Work
Members at Large:
Jay Dworsky Owner Bodegas Marilena
Megan Moghtaderi attorney Tredway, Lumsdaine & Doyle, LLP
Lillian Romero-Gomez President Baker Romero & Associates 
---
Honorary Members:
Remo Belli, in Memoriam CEO Remo, Inc. 
Vicki Marks Community Leader
Bill McConnell,  in Memoriam Partner Onisko & Scholz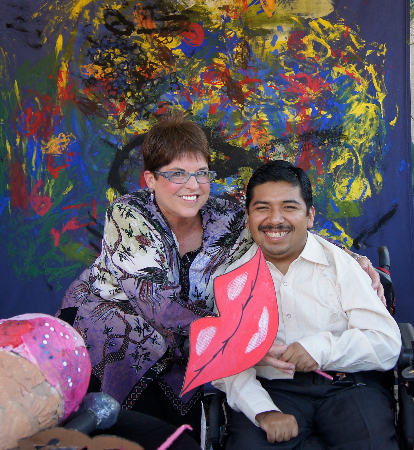 ---
Staff
Able ARTS Work's (formerly known as Arts & Services for Disabled, Inc.) team of instructors and therapists are visual artists, music therapists, performers and expressive arts therapists who are professionals in their discipline.   Our team is inspired by out-of-the box thinking and wholeheartedly understands the intimate relationship between self-discovery and the creativity of each individual.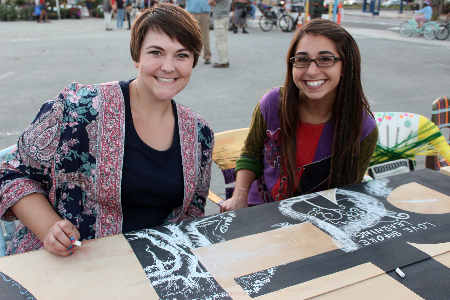 ---
Creative Arts Advisory Council
Anne Bennion MFA Chair, Fashion Knitwear Design Fashion Institute of Design & Merchandising 
Rick Berry MBA Musician Partner, Long Beach Works 
Nicole Cavanaugh IIDA Ergonomic Designer Owner, Cavanaugh Design Group 
Peter Deneff Composer, Producer, Musician, Music Director and Principal, Deneff Music Music Instructor, Cypress College 
Dave Ribble Co-Principal, Stand-Out Marketing 
Gaye Kruger Ribble Performer and Producer Co-Principal, Stand-Out Marketing 
Lynn Robison Executive Director, Fender Music Foundation 
Pam Dunne Ph.D., RDT/BCT Director, Drama Therapy Institute of Los Angeles 
Carlos Silveira Ph.D. Art Instructor, Director Summer Art Camps, Director Service Learning Program, CSULB
Wellness and Research Advisory Council 
Angelo Belli MD Family Medicine Physician 
Ron Borczon MT-BC Director, Dept. of Music Therapy, CSUN,  Instructor, Classical Guitar 
Carolyn Braddock MA PC Founder, Braddock Body Process 
Marka Burns MA Retired Emeritus Lecturer & Instruction in Art Education, Single Subject (Art) Supervisor Student Teacher, CSULB 
Diane Deneff RN Health Educator 
Frank Fitzpatrick Social Entrepreneur / Creativity Consultant, Award-winning Producer, Music, Film & Integrated Media Strategies 
Nancy Foster former first lady of Long Beach Mental Health Advocate 
Marquita Grenot-Scheyer Ph.D. Dean, College of Education, CSULB 
Joan Hanks RN Director (ret.), ICU/CCU Long Beach Memorial Medical Center 
Alyssa Janney MBA Director, HealthRhythms at REMO, Inc. 
Janine Frisco Poletti Attorney, Brandmeyer Gilligan & Dockstader, LLP